UNDER THE MAKE-UP TENT


Connie Boyer, listed in the credits of LOTM under "Additional Make Up" - and of our WWW Board fame - began her journey into MohicanLand as an Asheville, NC convenience store clerk. Having done some acting and make-up & hair work in the theatre, she called the local office of the production company upon hearing of the upcoming making of LOTM. Peter Robb-King, the head make-up guy, hired her on the spot. Our good fortune! Connie has an incredible array of photos from the sets, some of which we present below. Thank you, Connie!

Connie's comments on the photos. See also: MORE FROM UNDER THE MAKEUP TENT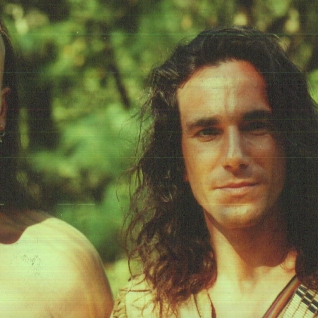 Daniel Day-Lewis as Hawkeye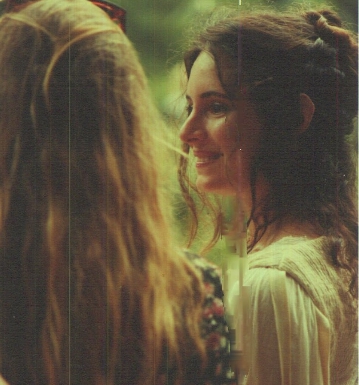 Madeleine Stowe as Cora Munro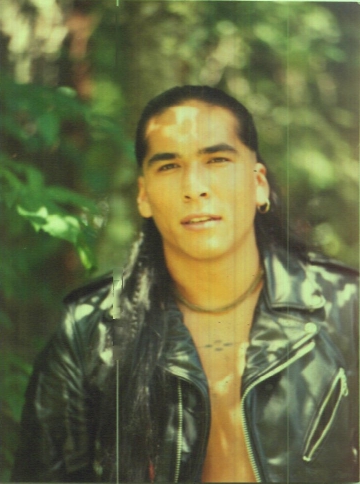 Eric Schweig as Uncas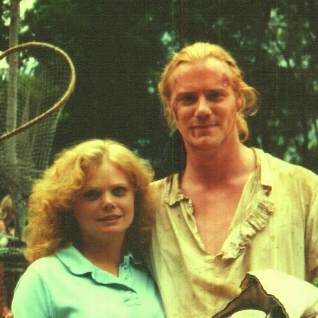 Steven Waddington as Major Duncan Heyward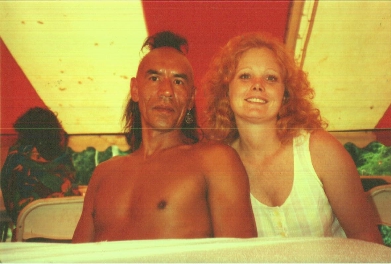 Wes Studi as Magua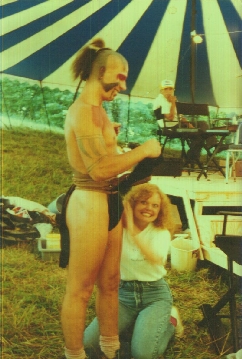 The tough work of a make-up artist; Connie Boyer at work!
They [the photos] are pretty self explanatory. Well...maybe not the one of me on my knees! That was my job! lol! ... Connie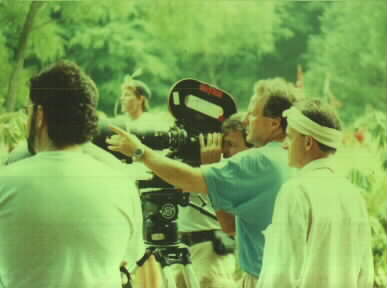 Michael Mann at Massacre Valley
camera setup at massacre valley. I guess you recognize MM. The guy in the white headband is Gusmano Cesaretti, (a visual consultant) He was the very sweet man who gave me all of the furnishings he acquired while in the US when he went back to Italy. (they included a futon & some great local pottery!) ... Connie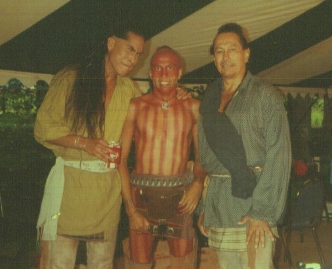 Eric Schweig, Beasley Willis, Sr. & Russell Means
[Willis'] 1st movie & probably his last. Not because he was bad! He was one of the hundreds of Indian extras found in the remote parts of the country. By the way... 90% of the stunt men you see in the credits started out as extras. Somewhere along the line someone had the good taste to give them the titles of stunt men because they were really doing the job! ... Connie
At the Canoe Launch - Soldier #2 appears on the left.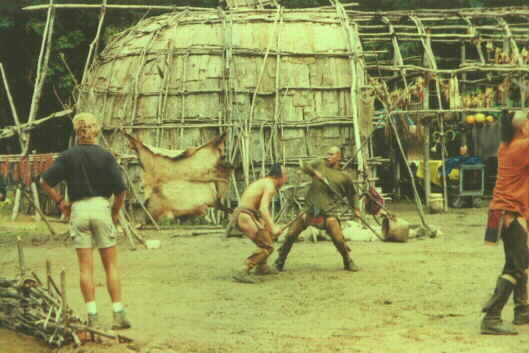 Rehearsing at the Huron Village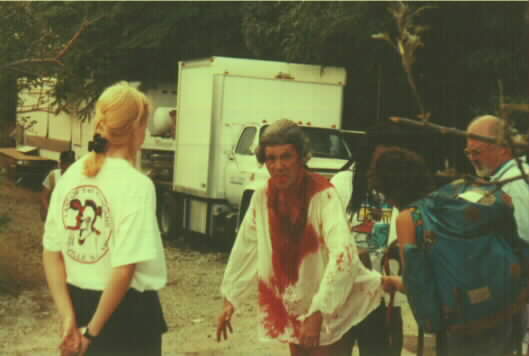 A very "heartless" Col. Munro!
Kinda obvious. Col. Munro after getting his heart ripped out ... Connie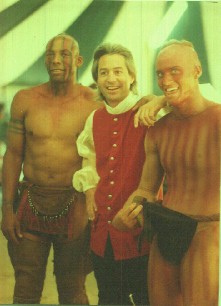 A few stunt men.
Jim Lewis, Brian Burrows, Lance Gilbert (son of Mickey Gilbert, stunt director). We always knew when the stunt men got to make up. It started with a low roar & grew into something that reminded you of a group of high school boys going over football plays in the living room! ... Connie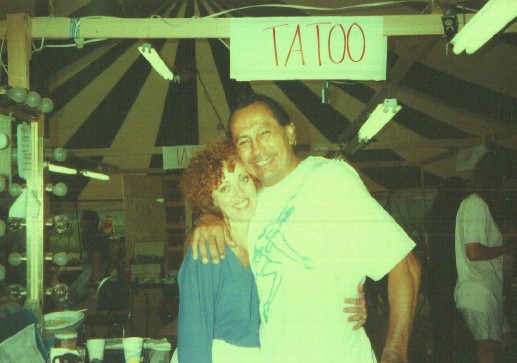 Russell Means and a make-up lady ... Who's the lucky gal?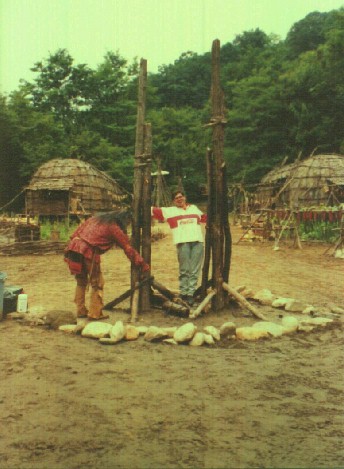 Preparing for the BBQ!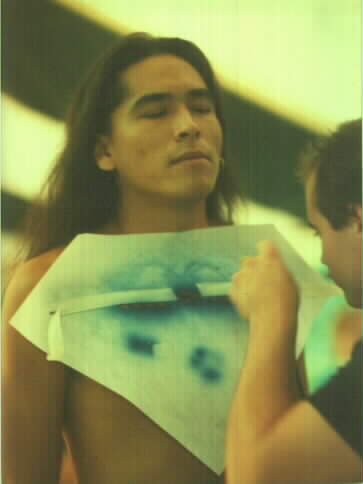 Air-brushing tattoos on Uncas
I know the girls will love this one! Eric getting his tattoos airbrushed by the head of the tattoo dept, Russell Dodson (he was only 23, a real cut up! He was always pulling stunts (practical jokes) that would have gotten him fired if they knew who did them. Mitzi Gunter (our boss) always covered for him ... Connie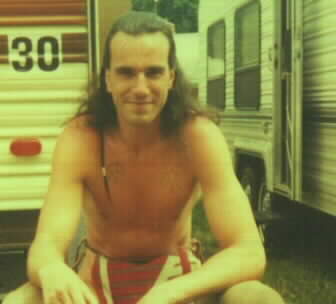 Hawkeye relaxes near the set of Cameron's Cabin.
DDL was sitting outside his trailer with his driver. I asked if I could get his pic. He said "sure," & gave a big smile ... Connie

For More Musings See The MOHICAN MUSINGS INDEX
For More Photos From The Set Go To MORE FROM UNDER THE MAKEUP TENT, The SOLDIER #1 PHOTO GALLERY, The SOLDIER #2 PHOTO GALLERY And The PRE-PRODUCTION PHOTO GALLERY
Read THE SCRIPT ... The Complete Collection of Scenes From the Film
If History Is Your Thing, Go To HISTORY & THE LAST OF THE MOHICANS ... Seeing Through the Distant Haze
Interested In Where LOTM Was Filmed? Our Guide Book To The Locations Is Available For Purchase. Go To HOW TO PURCHASE THE BOOK ... Ordering Information