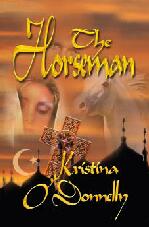 A gripping novel that will sweep you in to its characters' lives before you realize you've been caught. Highly descriptive in its imagery, the tale guides the reader through worlds both ancient and contemporary with compelling characters, intriguing story line, and cultural/political clashes too richly detailed to resist. Magnificently illuminative of the ongoing conflicts between Turks and Kurds, 'The Horseman' is as much a pleasurable geographical/historical journey through ancient lands as it is a tale of the strengths and weaknesses within the human condition. Romance, political intrigues, cultural bridges, betrayals, faith ... it is timely and very much alive. O'Donnelly reveals a great depth of knowledge on many levels including the traditions & mores within the Muslim world, the Irish Catholic experience, and even Celtic mythology. Highly recommended to any reader who craves a good tale enriched by trans-continental adventures, historical insights and skillfully applied literary gifts of the author.

Release On Indefinite Hold
Inspired by the classics of children's literature, this 200 page book is a collection of original stories written in both verse & prose for children of ALL ages.
Accompanied by black & white illustrations, 'Rose Tales For Children' was written to amuse, teach, & inspire a love of literature in children. Pre-school to upper-grade school.
'Sweet Shorts' to lengthy tales, silly poems to rhythmic ballads, the writings introduce amusing characters and word play in witty, fun, and often thought provoking style.

ISBN: 1930574037 List Price $12.95

Written & Illustrated by Elaine Federici (Lainey)

Release Cancelled! PLEASE SEE: AUTHORS EXPANDED EDITION!
[However, portions are currently online!]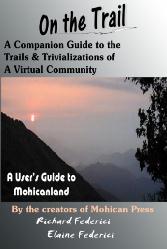 On The Trail: A Companion Guide to the Trails & Trivializations of A Virtual Community
So you think you want to build a virtual community? And you think it would be a relatively simple, hassle free endeavor?
Well - maybe.
Written as a semi-sequel to 'On the Trail of the Last of the Mohicans' - this companion guide offers a look at the surprising, humorous, & sometimes scandalous developments spawned by a book, a web site, & the virtual community called "Mohicanland." Included are several interviews we've had with cast members, behind the scenes scuffles, the low-down on all the things you've EVER wanted to know about Mohicanland but were afraid to ask, the origins & development of this web site & the community it spawned, a how-to-guide for dealing with *stars* & their overly enthusiastic admirers, scandals, satire, & more.
ISBN: 1930574150 List Price $16.95 (Discount offered through this web site!)
Written by Elaine & Rich Federici (Lainey & Rich/Mohican Press)

The Scorpion Child

Written by Kristina O'Donnelly, also known as The Towne Crier - a fast-paced political thriller. The plot flows between New York, California and Istanbul, on a cinemascopic reel of international romance, terrorism, sex, intrigue among film and TV stars, and subtle undercurrents of mysticism. Superbly written novel!
ISBN: 1930574010 List Price $15.95

Ride The Eagle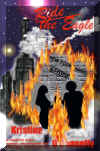 Another novel written by Kristina O'Donnelly! Contemporary romance; A powerful novel for every woman caught between her career and principles. Passions erupt as quickly as do tempers in this labor vs management, career vs love story.
ISBN: 1-930574-17-7 List Price $13.95

War Stories: 1939-1945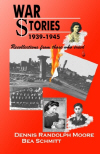 Authored by our own Canadian Trader, otherwise known as Bea Schmitt, and Dennis Randolph Moore! A poignant collection of memories from people who experienced World War II & its devastation. Includes accounts from soldiers & civilians. women & men ... written with the hope that the sacrifices & horrors experienced by so many will never be forgotten.
ISBN: 1930574029 List Price $14.95

View A Complete Inventory
To be listed soon ...
Ghost
Totally Tarot
Crystal City

Unexpected
Waltz With the Wind
The Book of Fairies
Sleepless Nights
Please return to view additional titles and updates!

OTHER AREAS OF OUR BOOK SHOPPES:
MOHICAN PRESS BOOK SHOPPE ... AISLE 2
MOHICAN PRESS BOOK SHOPPE ... AISLE 3

Couldn't find what you were looking for? Try our Search Engine!