A piece of Americana ... probably THE most famous rifle to come out of our frontier lore ... from James Fenimore Cooper, Hawkeye's KILLDEER! [SEE: WAYNE WATSON BELOW!]
SORRY! We have discontinued the selling of the Killdeer Replicas via our Web Site. However, you might be able to sweet talk the craftsman at
PENNSYLVANIA LONGRIFLES [EFFECTIVE 12/31/06 PALR WILL NO LONGER BE CRAFTING FIREARMS! Try him for a violin!]



into making one for you. Or maybe a Benjamin Martin, of The Patriot, model? Or any number of other more traditional rifles. As you can see, Pennsylvania Longrifles comes with some pretty good endorsements. [see above!]
This web site's owner has one! A Johannes Faber Virginia flintlock ...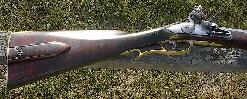 My rifle!

A special word ...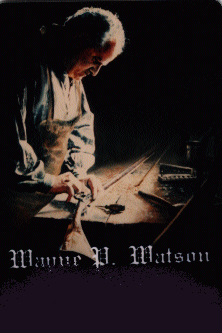 Wayne Watson was the original craftsman hired by Michael Mann to build this fictional rifle. Pennsylvania Longrifles uses the original plans graciously supplied by Mr. Watson.
Wayne Watson ~ Renowned Gunsmith

Killdeer ... as created by Wayne Watson for The Last of the Mohicans!


Visit our other Shoppes by returning to the menu page!