CLOSED!


Mohicaan Bounty Apothecary ...
Best Health Shoppe On The Frontier

The Mohicaan Bountyess has tracked the forests, streams, & meadows - from the frontier borders of Mohicanland to the Spanish Territories of the south - searching for the legendary Fountain Of Youth ... or something comparable.
Recognizing the need to rejuvenate & energize the colony's citizenry & strengthen the Wah-Ta-Wah Warrioresses for battle, she began the quest for all things green & good.
After many months spent in the wilderness, in the company of herbalists & their botanical wonders, the Mohicaan Bountyess has brought home the secrets of good health & longevity!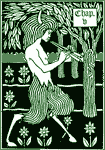 Welcome to Mohicanland's Frontier Apothecary
& Health Shoppe
Organic Natural Nutritional Supplements & Herbal Teas
Rejoice -

New medicinal! Delicious 48 Hour Fruit Juice Fast!!!!!!!! Cleanses, detoxes, & nourishes your body while burning away calories. Lose up to 10 pounds (that's weight, not cash!) in two days ... & a bit! Rejoice!!
1 concentrated 2-day supply - $24.95 *****SALE PRICE! $19.95
Three Treasures Tea


- Traditional Chinese Herbal Tea concentrates - formulated to produce maximum therapeutic benefits. All are delicious natural, organic, standardized herbal concentrates. No caffeine, alcohol, artificial sweeteners, or calories.
For all the tea in China - these are true treasures!!!
Magic Fruit... a naturally sweet, calming digestive aid. Extract of Lo Han Kuo, the 'magic fruit' of the Orient.
Memory Enhancer ... strengthens internal organs & enhances the memory.
Jubilee Mood Enhancer ... increases blood circulation & nurtures brain cells & nerves.
MetaSlim I ... a traditional Chinese formula for controlling hunger & clearing blood fat.
MetaSlim II ... liver nurturing formula that helps the body release & use stored fats.
Liver Chi... enhances, protects, & restores liver function while balancing immune system.
Kidney Enhancer ... nurtures the kidneys & increases energy & blood flow.
Vitality ... kidney & liver enhancer, combats chronic fatigue.
Therapeutica ... a powerful concentrate for eliminating excess body heat, balancing the immune system, & cleansing the body.
Aller-Ease ... a fast acting traditional Chinese herbal formula that controls allergies swiftly & naturally.
Echinacea Complex ... strengthens & protects the immune system while detoxifying the body.
Perfect Balance ... balances blood sugar levels, recommended for diabetic or hypoglycemic symptoms.
Longevity ... a great tasting, cooling, detoxifying traditional Chinese antioxidant - Green Tea!
Phyto-Soy ... a delicious herbal blend of phyto-nutrients to balance, cleanse, & slow the aging process.
ChoLess ... traditional Chinese lipid balancing formula. Red Yeast Rice Extract helps control cholesterol & promote longevity.
Each concentrate provides 60 servings/ 2 fluid oz. $29.95
For complete list of ingredients, healing properties, or more information please contact us!
Green Magic
- The Prima Donna of Green Super Foods! Green Magic is a synergistically blended phytonutrient formula of 17 nutrient dense foods. Rich in Natural Enzymes, Minerals, Amino Acids, Vitamins, & Antioxidants. A deliciously pure , clean 'fast food' that contains NO preservatives, NO sugar, No cholesterol, & NO artificial additives.
Each bottle is 90 servings - under 12 calories of energy boosting nutrition. Mix it with juice or add it to a power shake. You never know when you might have to rescue along the George Road - best be prepared!
10 oz. powder/ $39.95
Guardian Greens
- A nutritionally dense blend of Superfoods to cleanse, balance, detoxify, & renew the body. Contains Spirulina, Chlorella, Alfalfa, Watercress, Beet Root, Parsley, Red Clover, Dandelion, Milk Thistle, Rhubarb, Burdock Root, Blackcurrant Seed, Dunaliella, Gingko Biloba, & metabolic dietary support for the brain, Phosphatidylserine. This is green gold even Magua might accept as ransom pay!
150 grams of powder or 150 capsules - $49.95
Earth's Harvest
- 100% pure, organic Micro Algae. This energizing rainbow from the sea is a blend of Blue-Green Spirulina, Green Chlorella, & Red Dunaliella - an ideal Amino Acid profile,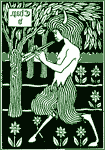 assimilatable Protein, naturally chelated Minerals, GLA, Omega-3, & Vitamin B-12. The most concentrated, nutritious whole food anywhere on the frontier!
175 grams of powder or 180 capsules - $34.95
Meal In A Glass
- A nutritious, metabolically balanced whole meal replacement. Contains a complete profile of Amino Acids, essential Protein, a natural Fiber complex, Enzymes, Vitamins, Minerals, & nutrient rich Herbs. An excellent weight loss food, Meal In A Glass is a delicious way to build health & eliminate dieting side effects. Pretty handy for when you have to eat on the run or track a war party in a hurry. 21 servings of pure protein power! Tastes great!
12 oz. Vanilla or Strawberry - $16.95
Vita Balance 2000
- Simplify & improve your vitamin regime with the best vitamin supplement offered for trade! Vita Balance 2000 contains a full spectrum of organic essential Vitamins, Chelated Minerals, Amino Acids, Trace Minerals, Bioflavonoids, Octacosanol, Antioxidants, Probiotics, & more than 20 Botanical Herbs. Over 125 natural, pure ingredients make this a complete food! NO sugar, NO corn, NO wheat, NO starch, NO fillers, & NO preservatives.
90 tablets - $19.95
Bee Pollen - The Queen Bee of energy boosting specialized nutrition. A pure, natural blend of Superfood - Bee Pollen, Royal Jelly, Ginseng, & Propolis. Rich in vitamins, minerals, essential fatty acids, essential amino acids, flavonoids, carotenoids, & antioxidant enzymes. Helps sustain energy, enhance immunity, improve mental alertness, rejuvenate the body, combat stress & fatigue, slow the aging process, tone, & heal with its intensely rich nutrients. Known as 'Ambrosia of the gods' - it's food fit for a queen!
60 tablets - $19.95
Sea Clear Laundry Detergent - Living in the wilds of the frontier sure is tough on clothes. Washboards, bleeding knuckles, & creeks now have a bit of help. Sea Clear is an environmentally safe natural detergent that cleans exceptionally well without phosphates or harmful chemicals. Its secret? Tea Tree Oil from Australia - a natural bactericide & fungicide. Safe, effective, & gentle - from infant swaddling to trappers' linens, Sea Clear will clean it. So go ahead, get down under & dirty! Contains NO fillers. Concentrated - use only 1/4 the amount of conventional detergent. Can handle up to 50 washes. We think this is the secret of Hawkeye's perpetually clean buckskin!
5 lb. container - $16.95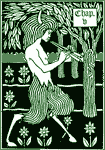 Look for new Health Shoppe products soon! For more Natural Apothecary Items, please click here!