SOLDIER #1 PHOTO GALLERY


All photos courtesy of Curtis Gaston.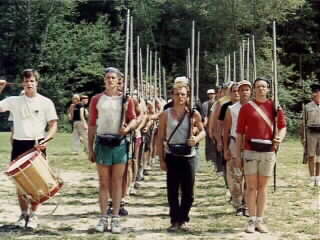 35th Regiment of Foot helps instruct recruits. The front three soldiers are from the Regiment; the rest are wannabes!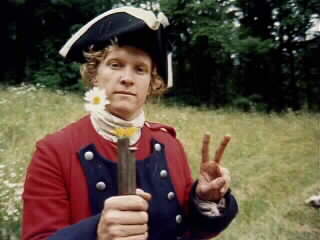 Peacenik Trooper Musgrove - This must be in happier times, before heading up the George Road.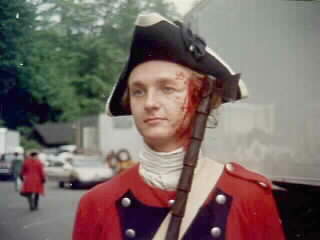 Following The Ambush, Hawkeye says, "Your wounded should try walkin' back to Albany. They'll never make the passage north." Amazingly, this poor fellow made it!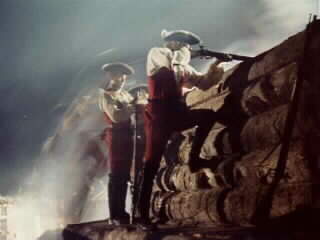 A "groovy" exposure taken at the Fort.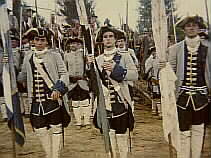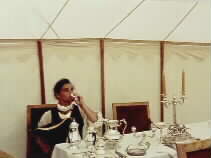 Left: Soldier #1 and his pals as French flag bearers. Right: Soldier #1 takes a hard earned break when a thunderstorm interrupted filming of the parley scene.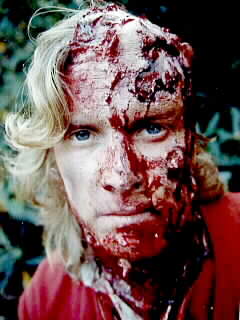 This incredible 2 hour make-up job was one of the many Massacre Valley shots that never made it through the final cut.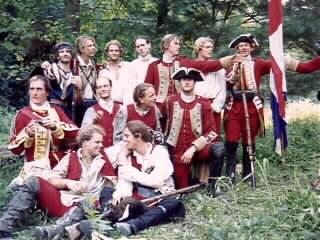 About half of the original 26 members of the 35th Regiment.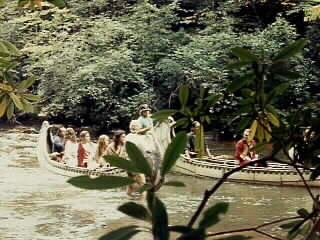 Shortly after this photo was taken the canoe flipped over. Soldier #1, wounded though he was, still had the presence of mind to rescue a rather perturbed Jodhi May. Notice the two crew members in the water between the canoes.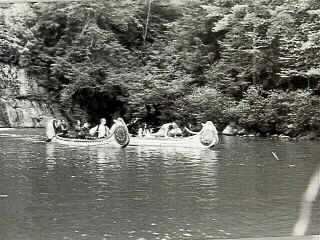 Another canoe shot. The filming of this scene took place in September '91. After the 10th take or so, all concerned were chilled to the bone.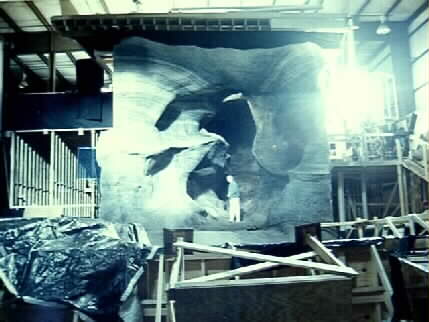 The cave set. (For a description of the filming of this scene, refer to the Mohican Musings: MOHICAN MUSINGS ... Photos & a Collage of Good Stuff )
Above the cave are the vents through which the waterfall flowed. Below is the collecting pool. The actors entered the cave via a platform on the upper left side of this photo.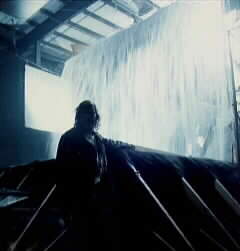 The "falls" in action.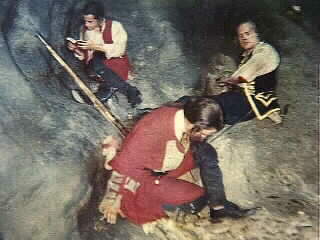 The glamour of the set: Soldier #1 reads. Soldier #2 nods off. Duncan wishes he was back in London.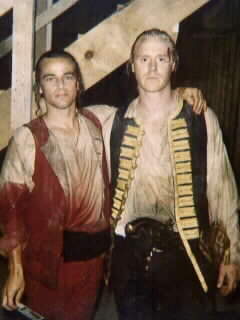 "Soldier #1 shows gratitude to Major Wayward for leading him to his death," says Curtis.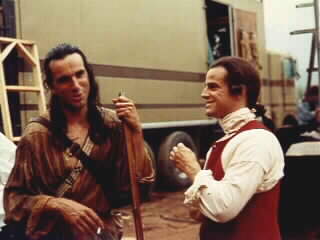 DDL & Soldier #1 ... and what's that in Hawkeye's hand? Why a hand-rolled cigarette, of course!

Back To THE EYES OF SOLDIER #1.
OR
Visit The SOLDIER #2 PHOTO GALLERY.