We hope we've convinced you ... the book will take you through every scene in the movie and to every location.
If you've arrived here without finding out much about what the book is all about, please go to A REVIEW ... of the Guide Book & an Interview With the Author, and then follow the Trail back to this page!
Just ONE more testimonial!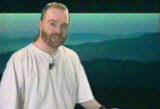 Shelby, NC TV spot on the book & the Web Site!

*******
HAPPY TRAILS!
*******

TO DOWNLOAD THE EXPANDED EDITION OF THE MOHICANS GUIDEBOOK, PLEASE SEE: AUTHOR'S EXPANDED EDITION! FREE & IN COLOR!

THE FOLLOWING APPLIES TO THE SOLD-OUT ORIGINAL EDITION ONLY! AS NOTED ABOVE, THE EXPANDED AUTHOR'S EDITION IS NOW - AFTER 15 YEARS - OUT-OF-PRINT!

Should you wish to purchase this book, here are some specifics:
THIS EDITION SOLD OUT!
The bound booklet runs 64 pages, including the soft covers. It is full color throughout and includes 61 photographs of the locations.
Be sure to include Name, Address, e-mail address (if you'd like an order confirmation and free locations screensaver), number of books desired, and payment. Please mail check or money order, (payable to Mohican Press) in the amount of $19.95 per book, plus $2.90 shipping & handling (US & Canada) - Foreign orders $11.50, please! - to:
*******
FOR PAYMENT BY CHECK OR MONEY ORDER YOU CAN PRINT OUT AND USE THE
MOHICAN PRESS ORDER FORM

FOR PAYMENT BY CREDIT CARD, VIA OUR SECURE SERVER, USE THE
SECURE MOHICAN PRESS CREDIT CARD ORDER FORM.
There are no retail outlets where this item may be purchased. Available solely through Mohican Press.
FOR PAYMENT BY ELECTRONIC TRANSFER (CLICK ON PAYPAL LOGO!)

*******
We will make every effort to ship your book(s) within 24 hours of receipt of your order.
Book rate takes approximately one week. For faster delivery, please include an extra $3.50 (up to five books), and we'll send via Priority Mail. For larger quantities, please contact us for special rates.
We thank you!
Rich & Elaine Federici
*******
For updated book information, including new site accessibility, and some trivia on the locations, go to
MORE ON THE GUIDE BOOK & LOCATIONS.
ALSO:
See the THE ON-LINE COMPANION GUIDE ... On The Trail
Be sure to visit the MOHICAN MUSINGS ... Photos & a Collage of Good Stuff pages!
Want to tour the locations? See: GREAT MOHICAN GATHERINGS ... Past, Present & Future
SEE ALSO, A FORTHCOMING BOOK? LOTM DISSERTATION